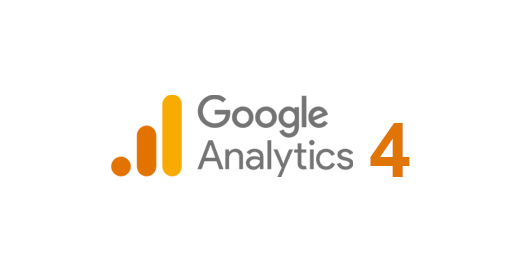 If you own a website that relies on user interaction and traffic, you already know how important it is to gain valuable information about how many people visit your website, what sections attract the most attention, and where most of your users come from etc. Thankfully, Google Analytics provides all this data (and much more) to allow you to modify your site and hopefully increase customer traffic and retention. Lately, Google released an updated version of Google Analytics called Google Analytics 4 (GA4), which provides a host of new features and improvements from its current version, also known as Universal Analytics. But don't take our word for it; read below and find out how updating to GA4 can be helpful to your business.
Predictive Analysis: Google has added new AI capabilities that can generate predictive behaviour models for your audiences. To be specific, there are two such metrics, purchase probability and churn probability. For example, if a user visited your website in the last 14 days, Google can make a calculated guess of them visiting in the next 7 days. This feature can be especially beneficial if you run Google ads on your site. Since data is shared between Google Ads and Analytics, it can provide valuable insight as to which ads attract the most traffic.
Multiple Device support: We cannot forget the importance of mobile phones or apps for a business. Although the former and current iterations of Google Analytics provide(d) ways to track data for android and IOS platforms, it was vastly different, or rather trickier, to accomplish this in contrast to a website. GA4 solves this issue and allows tracking data from various streams to be stored and measured in one reporting interface.
Custom Reports and Tables: Universal Analytics allowed access to multiple dashboards and automated tables. Even though they were convenient sometimes, often, these just contained too much data to make sense to an average user. GA4 provides the functionality to create reports and tables with endless customizations that paint a picture of the state of your website that is not only insightful but also easy to understand.
Anomaly Detection: The advanced Machine learning and Artificial Intelligence capabilities of GA4 have another neat application called Anomaly Detection. This means Google will read your line graphs and identify data points, events or observations that deviate from normal behaviour. For example, let's say you were supposed to sell close to 100 products in a week but didn't; Google will automatically let you know about it.
Lastly, Google is planning to discontinue offering Universal Analytics by July 2023, at which point the switching to GA4 is nothing but a necessity. However, one thing GA4 doesn't do is import your data from Universal Analytics which means starting from a blank slate whenever you decide to make the switch. This isn't ideal as you lose all the data and predictions that you currently get on Universal Analytics. To get around this, you can start dual tagging all pages of your website with both Universal Analytics and Google Analytics 4 (yes, this is possible). Thus, Google Analytics 4 will begin collecting data on your properties while you continue to use Universal Analytics, resulting in a seamless shift to GA4 when Universal Analytics is eventually phased out.
For more info go to: Make the switch to Google Analytics 4 - Analytics Help