Joomla 4.3.0 was released yesterday so let's celebrate by checking it out on my business' live site! I think I am most excited to test the new router for Tags!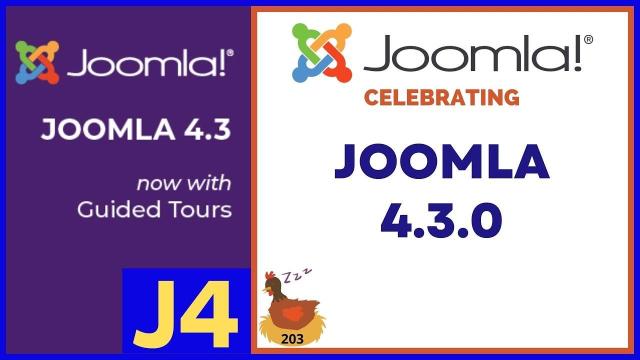 Here is a summarized version of the provided transcript in bullet points:
- The video is about the release of Joomla 4.3.0.
- The speaker introduces himself as Tim Davis, a Joomla fan.
- He mentions an upcoming event called JDay USA.
- Tim discusses issues with SEF URLs and plans to update his site.
- He demonstrates the changes in URL structure after configuring SEF.
- Tim appreciates the improved URL format.
Please note that the transcript provided was quite lengthy, and I've condensed it into key points. If you need more specific information or details, please let me know.
SUBSCRIBE TODAY! ► https://goo.gl/N6y5bH
Watch Me Work live streams ►
• Find and Replace ...
Here are some of the links mentioned in this Live Stream - and some others:
Contact Tim Davis ► This email address is being protected from spambots. You need JavaScript enabled to view it.
Joomla Training Cohort ► https://cybersalt.com/jtc
mySites.guru ► https://mysites.guru
MigrateMe 4 ► https://www.php-web-design.com/Joomla...
Stageit for Joomla ►
• First Look at Sta...
Backing Up Your Joomla Site with Akeeba ►
• How to Backup a J...
Better Frontend Link ► https://regularlabs.com/betterfronten...
FOLLOW US ON TWITTER! ► @basicjoomla
LIKE US ON FACEBOOK! ► https://www.facebook.com/basicjoomla