J2Store for Joomla 4 has been released. In this live stream we take a look it, including what is required to migrate it to Joomla 4.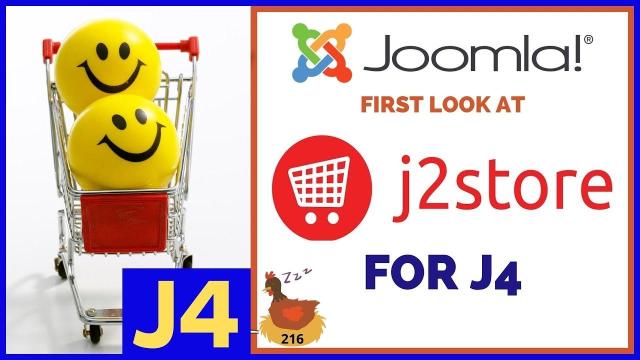 J2Store for Joomla 4 has been released.
- Tim Davis hosts the YouTube video discussing the new version.
- J2Store is a popular shopping cart system for Joomla.
- They have released a migration utility for moving from J2Store 3 to J2Store 4.
- It's essential to carefully read and follow migration instructions to avoid issues.
- J2Store Pro features are now available to everyone without the need for a subscription.
- Existing subscriptions have been canceled, but support access will continue until the subscription term ends.
- J2Store is focusing on creating an extension marketplace to foster innovation and collaboration.
- The marketplace aims to provide various extensions for users.
- The update is especially crucial for Joomla 3 users to prepare for Joomla 4 compatibility.
- It's advised to proceed with caution during the migration process, as there may be unforeseen issues.
- The availability of J2Store for Joomla 4 in the extensions directory may need updating.
SUBSCRIBE TODAY! ► https://goo.gl/N6y5bH
Watch Me Work live streams ►
• Find and Replace ...
Here are some of the links mentioned in this Live Stream - and some others:
Contact Tim Davis ► This email address is being protected from spambots. You need JavaScript enabled to view it.
Joomla Training Cohort ► https://cybersalt.com/jtc
mySites.guru ► https://mysites.guru
MigrateMe 4 ► https://www.php-web-design.com/Joomla...
Stageit for Joomla ►
• First Look at Sta...
Backing Up Your Joomla Site with Akeeba ►
• How to Backup a J...
Better Frontend Link ► https://regularlabs.com/betterfronten...
FOLLOW US ON TWITTER! ► @basicjoomla
LIKE US ON FACEBOOK! ► https://www.facebook.com/basicjoomla