Join us as we take another look at one of the best and most important extensions you should add to every Joomla site you have: Akeeba Backup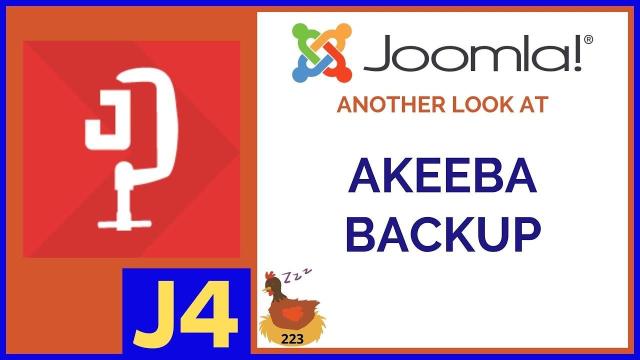 The video is about Akeeba Backup for Joomla.
- The speaker introduces himself as Tim Davis.
- He mentions the importance of Akeeba Backup for Joomla sites.
- The video is sponsored by mysites.guru, which offers Joomla site management tools.
- Tim explains how to install Akeeba Backup both from Joomla extensions and by downloading from the Akeeba website.
- He discusses various configuration options available for Akeeba Backup.
- Tim mentions the option to set up a cron job for automated backups.
- He briefly mentions push notifications for backup events.
- Tim talks about permission settings for different users.
- He demonstrates the one-click backup feature.
- He advises downloading backups using FTP or SFTP for reliability.
- There is some discussion about downloading backups directly through the browser.
- Tim briefly mentions the pro version of Akeeba Backup and its additional features.
SUBSCRIBE TODAY! ► https://goo.gl/N6y5bH
Watch Me Work live streams ►
• Find and Replace ...
Here are some of the links mentioned in this Live Stream - and some others:
Contact Tim Davis ► This email address is being protected from spambots. You need JavaScript enabled to view it.
Joomla Training Cohort ► https://cybersalt.com/jtc
mySites.guru ► https://mysites.guru
MigrateMe 4 ► https://www.php-web-design.com/Joomla...
Stageit for Joomla ►
• First Look at Sta...
Backing Up Your Joomla Site with Akeeba ►
• How to Backup a J...
Better Frontend Link ► https://regularlabs.com/betterfronten...
FOLLOW US ON TWITTER! ► @basicjoomla
LIKE US ON FACEBOOK! ► https://www.facebook.com/basicjoomla